Video content gives your company a human face, builds trust and allows your prospects to see your product or service in action.
There's no question about it. Video is huge and the ways businesses can cash in on the benefits are growing exponentially. When it comes to marketing your business, video should play a huge role.  Whether you're showing people how to most effectively use your product, giving viewers an inside look at your company and the people who make things run, offering client testimonial videos, or using video ads for your Facebook advertising campaigns, video should be an integral part of your marketing strategy.
Video is changing how companies reach new prospects, convert traffic into leads on their websites, close sales, cover customer service issues, and delight your brand advocates.
Consider this:
Video has the highest click-through rate of any digital format
Digital video advertising spend will double by 2019 in response to a surge in mobile video.
By 2020, 75% of all mobile traffic will be video
According to HubSpot, including video on a landing page canincrease conversion by 80%
Videos earn the highest rate of engagement of any other forms of content
2017 is definitely the year to get your videos rolling! So consider these business video marketing strategies when planning out your first – or next – video.
1. Make your video as short as possible.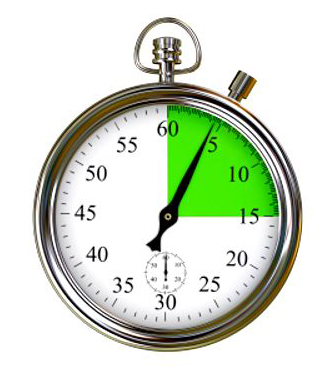 Grab your audience's attention and then deliver value fast. Assume that your viewers are busy. Short and sweet is a safe strategy, especially when most people don't even watch videos all the way through. Sure, you can create longer videos when needed (and they may be more worth your while in remarketing campaigns), but don't presume that video marketing equals full-length video content.
Different videos have a different optimal length but in each one of them, the rule of thumb will be :  make it as short as possible.
Consider the following examples:
Tutorials/Explainers (45-90 sec)
The most common type of video tutorials are mobile and Web app tutorials. Since one of the goals of a tutorial is to show how simple it is, you need to keep your video the same. Simplicity means less time. Keep most tutorials under 2 minutes.
Creative commercials (15-59 sec)
Just think about it – some of the best ever commercials are those we're used to seeing during the Super Bowl, where the spots are the most expensive and the average commercial stands on 30 seconds.
Consider a clever gag, a funny story, or a heart-warming image. And remember – 59 seconds always looks better than 1:00.
Crowdfunding videos (Avg. 2.5 mins)
Crowdfunding videos are usually longer than commercials and tutorials since the purpose is to create credibility around the project. Often a crowdfunding video will include a "talking head" part and another part showing the product, process, etc.
Testimonials/Talking heads (60-119 sec)
When you want to show your customers talking about your product or your founders talking about the company, the video can be even four to five minutes long.
Grow your audience by making sure you're consistently providing a fast delivery on your ideas. If you're consistent with short clips, your audience will be more likely to tune in again and again because they know the delivery is quick and the value comes fast.
2. Post video content in multiple locations.
Where your video content is hosted matters. Creating a video and uploading it to YouTube might be your first thought. But here's why that's not your best option. Facebook videos directly embedded into the platform get more engagement than posting a link to a YouTube video. Based on Mixpo's recent State of Video Ads report, Facebook will overtake YouTube as the leader in online video ads in the next 12 months.
For maximum video marketing ROI, you need to directly embed your video content in multiple locations. Embed videos within blog posts on your own site, pin videos to Pinterest, and share your new videos on your business' LinkedIn profile, Facebook and Twitter. The more touch points you create, the better your chances are of seeing increased video return on investment.  Wherever you post your video, make sure embed codes are offered to your audience. If you allow others to embed your video content, the reach of your brand messaging is extended. Make sure your videos are watermarked with your logo for an added boost of brand awareness.


3. Include video in your email marketing.
Sharing your videos on your website or social media channels isn't your only option; don't forget about expanding your video's reach via email. Embed video content in your email newsletters consistently and watch your open rates climb. When your email subscribers come to expect awesome video content from you, they'll look forward to your next message, and not just hit "delete." Mention your embedded video content when you promote your email newsletters on social media and you're likely to see your subscriber list grow, too.  How about adding a link to your latest video in your email signature?
Once you realize just how many ways you can use video content, you'll understand why this form of visual content marketing is exploding in popularity.
4. Optimize your video for SEO.
SEO is crucial for video marketing success. Here's what you need to keep in mind:
Video Keyword: Like anything in SEO, the video SEO process starts with keyword research. What are the phrases you think potential customers might use to search for content related to your topic? There are a variety of tools you can use, like Answer the Public, or Google's auto-fill capabilities. After you've selected potential search phrases you can rank for, you're ready to check out how strong your keywords and phrases are. In Google's Keyword Planner, you can get search volume and traffic estimates for keywords you're considering.
Video Filename: Make sure that you use the keyword in the video's filename.
Video Title:  The title of your video should be at least 5-words long, enabling you to include your full keyword without keyword stuffing. Additionally, you get aslight video SEO boost by putting your keyword at the beginning of the title.
Description: Search engines rely on your text description to determine your video's content, so be sure to:
Include a link to the appropriate page on your website
Include your keyword/phrase in the first 25 words
Make the description at least 250-words
Include your keyword more than once
The more you optimize your videos for search engine discovery, the better your content will perform. Make all that effort really count.
5. Make your load times as short as possible.
Load time is absolutely critical for increased video ROI.

Make sure your video is compressed for speed and in a format that will load quickly regardless of a viewer's device. With ready-to-use livestreaming platforms you needn't worry about compression rates, but any embedded video content should always be optimized for speed/load times.
Finally, don't forget to repurpose your video content into multiple formats.  Create a slideshare presentation, build a blog post around your latest video or offer polls on social media based upon your videos. Create a series of video snippets and images with text based on the content. The more ways you repurpose video, the better your return on investment. Make repurposing part of your content marketing strategy – it saves you time and effort, and gets the most mileage out of that extremely valuable video.
Think you don't have the budget to make an effective video? Think again!
You can make an effective video on your cell phone if it's done well. But if you're looking for a more polished & professional look, video marketing companies like ours can create budget-friendly videos specifically tailored to social media, e-newsletters, or other short-form formats. Or, if you have a bigger budget at your disposal for your video project – perhaps to make it longer and more all-encompassing, such as a front page video explaining your company on your website.
Check out some of our videos, then give us a call to talk about your next video project!
START A PROJECT NOW!
Fill out the contact form below to get started: