SERVICES
OUR SERVICES:
In today's on-demand world, video production services are becoming increasingly popular. More and more businesses are utilizing video marketing to create conference and trade show videos, corporate training videos, DVD brochures, videos for marketing support and more. In addition, commercial video production is on the rise for television broadcast and website videos. No matter what your budget, we approach every client and every project with one goal…to make our client's message unforgettable.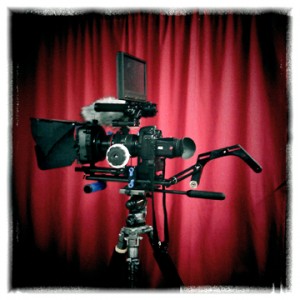 Bringing that message to life involves a series of phases which include writing the script, creating the storyboards and preparing the actual shoot. Post production follows where the footage, computer graphics, animation, special effects and music are carefully blended in our editing suites. Our creative team of award-winning directors, scriptwriters, editors, videographers and lighting technicians, along with the highest quality equipment and editing facilities make us the go-to shop for all of your video productions.


Your "One Stop Shop" for all your Production needs
Kennedy Int. Studios is a one-stop shop for corporate, industrial and commercial video production. With more than 15 years of experience in the industry, the Studio services a broad range of clients, including broadcast, advertising, business, industry, government, education, non-profits, entertainment and more.
When it comes to video productions we have you covered. Shoots of any size can be handled, from a two-man ENG crew to a 25-person multi-camera production. Whether it's a field shoot or an in-house shoot in our fully-equipped studios, our services are unlimited.
Our expertise lies in making it our business to understand your business. Whether your goal is to educate, inform, entertain or promote, our creative team will help you achieve an engaging video that will be delivered on time and on budget. Below is an overview of our services that will take your project from concept to completion.