PRODUCTION
The most complete production, ever.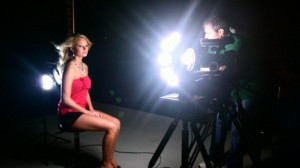 It was so easy! That's what best describes the experience you'll have working with Kennedy Int. Studios Video Production division. We have all the tools for everything from small ENG crew productions to large ad agency Hollywood style productions. In addition to our complete in-house production resources and mobile fleet, we also work with the most experienced crews and talent in the area. Our unique "all under one roof" services have made us one of the most sought out multi-faceted visual arts companies in the area.

Corporate Productions
Commercial Productions

Creative Production
Team up with our Creative Services Department to take your production to the next level.
Concept, Develop & Script
Directors & Producers
Line Producing
Location Scouting
Production Coordination
Multicam Packages
Whether it's in the studio or on-location, we offer a wide range of multicam packages to suit your production needs.
Fast and ready studio sets
Realtime Webcasts
Satellite Media Tours
Live Stage Events
And More
ENG/EFP Crew Services
Our crews are available 24 hours a day, 7 days a week.
1 & 2 Man ENG Crews
2 & 4 Man EFP Crews
Multicam Packages
B-Roll Packages
Press Conferences
Corporate Events
& More

Contact us now to set up a consultation…

Request A Quote